The Facts About Vitamin A
Please note this webinar was presented for healthcare practitioners therefore the information provided is at an advanced level.
Presented by: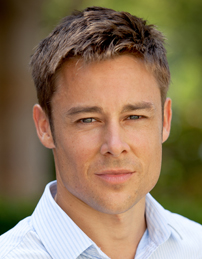 Warren Maginn, BHSc. Nutr. Med. GradCert. Hum. Nutr. —Practitioner and Educator 
Warren Maginn is a Clinical Nutritionist, College Lecturer and Public Educator specialising in the optimisation of health through the principles of Functional Medicine and a highly individualised approach to personal care. As an active National Association member and Chief Scientific Advisor to Research Nutrition, Warren is passionate about assisting practitioners and students to gain greater technical insights from current functional medicine understanding and how to apply this knowledge in clinical practice.
LEARN:
What Exactly is Vitamin A?
Why It's So Much More Than We Are Often Told
How To Get It?
Learn The Hidden Factors You Need To Know
Is It Safe?
Learn More About The Truth of Vitamin A Safety
What About In Pregnancy?
Yes That Too
What Must Go With It?
Some Things Were Meant To Be Together
QnA
Listen to the recorded QnA session with Warren