Australian distributor of world-class health supplements
Thera Health is the proud distributor of high quality healthcare brands from around the globe.

We distribute Therapure, Nordic Naturals, Enzymedica, and Enterosgel brands in Australia. We offer our guarantee that the product ranges we distribute are produced using the highest quality ingredients and manufacturing standards, and are based on current clinical research.
Thera Health are an education-focused company and are passionate about sharing our knowledge on living a healthy and vibrant life through nutrition. You can read our latest blog posts here.
Register as an Authorised Retailer with Thera Health
Thera Health globally sources only the highest quality nutritional supplements for health stores, pharmacies, and other healthcare providers in Australia. We source only pure and effective products with the right strength and dosages that will make a difference in your clients' health and wellbeing.
By registering as a health store, pharmacy or other healthcare provider with Thera Health, you gain access to a variety of goods and services to help enhance your business, including providing you and your staff with education, training, technical support, sales and marketing resources that will enable you to support the wellness and vitality of your customers.
Thera Health will only represent those brands & products which have a unique point of difference & add value to the category.
"Thera Health is proud to be the authorised distributor for premium global health brands in Australia. Our goal is to make a difference through superior products and service—providing our clients with education and training, technical support, and sales and marketing resources that enable you to support the wellness and vitality of your customers."
Note – if you are a clinical healthcare practitioner with closed clinic rooms, you may qualify for a RN Labs practitioner account. Click here for more information.
Our suppliers base their product formulations on the latest developments in nutritional research. Thera Health keeps close contact with suppliers to ensure that we represent only those nutritional supplement companies which deliver the highest quality products, do not take shortcuts to meet profit targets, and have owners with solid integrity.
Customer Service Commitment
Our Customer Service Team are dedicated to providing a helpful service, and orders are processed and dispatched efficiently. Most orders are dispatched the same day we receive them.
Our highly trained team of Area Managers are based around the country for utmost dedication to clients, and comprise of qualified Naturopaths and Nutritionists. Thera Health offers complimentary training and technical support to all our business clients. This includes personal visits from our Area Managers who are based throughout Australia. All our Technical Staff are passionate about the products and services they are supporting.
To gain wholesale access to these premium products and services, please complete our registration form.
How do I Place Orders with Thera Health?
You can place orders by phone, email, or fax.
Is there a minimum order amount?
There is no minimum or maximum order amount. However orders under $150 incur a $10 freight charge. Orders over $150 are freight free.
How long do orders take to arrive?
All major cities (excluding Perth): Please allow 1-4 business days for delivery. Perth and rural areas: Please allow 3-6 business days for delivery.
How do I pay Thera Health for my orders?
If you have signed up for a 20 day account, a tax invoice is sent with your shipment that contains our bank account information. You can pay by direct deposit, send us a cheque, or call us to pay by credit card. If you have signed up for a 'pay before dispatch' account or have not provided credit references, we will charge your credit card as soon as you have placed your order. Your invoice will still be sent with the shipment and will display as PAID.
Do you offer specials once I open a Retailer account?
Yes, we offer new accounts 20% off on selected ranges for the first 30 days after opening an account. In addition, we offer specials on selected products throughout the year. We send monthly emails so you can stay up to date with our current specials.
Please contact our friendly customer service team at [email protected] should you have any other questions.
Authorised Distributor for Premium Global Brands
Why Buying from the Authorised Distributor is Important
Thera Health has an agreement with the international brands that we carry to be the Exclusive Authorised Distributor within Australia. Retailers who purchase direct from Thera Health are therefore Authorised Retailers.
By buying product through the appropriate channel, you can be 100% certain that you are buying a genuine product, that has come direct from the source in a quality controlled environment. It also means you will be supported by Thera Health's excellent customer service and technical support.
Thera Health supply an Easy Store Finder of Authorised Retailers here. This list is updated on a quarterly basis.
At Thera Health, we place education at the forefront of our operation. Our commitment is to help you help your clients though our highly trained panel of health professionals that support our dedication to education and research. Contact us to organise a free personalised training with your local Area Manager.
N QLD / FN QLD Area Manager (Brisbane)
Michelle Hislop, BHSc (Nutr. Med.)
Michelle is a qualified Nutritionist who is committed to assisting people to reach and maintain their maximum health and vitality. Michelle holds a Bachelor of Health Science in Nutritional Medicine and a Bachelor of Communications and is a member of the Australian Natural Therapists Association (ANTA). Michelle specialises in pre-conception and conception care, children's health, diet and lifestyle therapy, and preventative medicine and conditions.
S QLD / N NSW Area Manager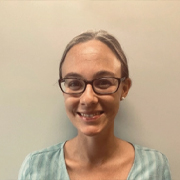 Jessica Morland

Jess is a qualified Nutritionist with a Bachelor of Health Science in Nutritional Medicine. She believes that there is no one size fits all approach and is passionate about educating, inspiring and supporting clients and practitioners with a customised approach to healthcare. Specialties include preconception, pregnancy, post-natal and infant care. 
Jess is excited to build relationships, educate and share her knowledge with both retail and practitioners in South Queensland and Northern NSW.
NSW Area Manager (Sydney)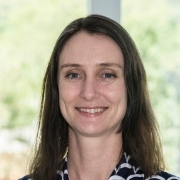 Sarah Weerappah, Adv Dip. Naturopathy Nutritional Medicine, & Western Herbal Medicine
Sarah is a qualified Nutritionist, Naturopath and Western Herbal Medicine practitioner currently completing the Bachelor of Health Science (Naturopathy). Sarah is passionate about educating clients and practitioners on the effectiveness of diet, lifestyle and personalised supplementation on health outcomes and wellbeing. Her areas of clinical passion are stress, sleep, digestive health and immunity.
She looks forward to supporting our practitioners in the application of our supplementation and functional testing ranges.
NSW Area Manager (Sydney / N NSW)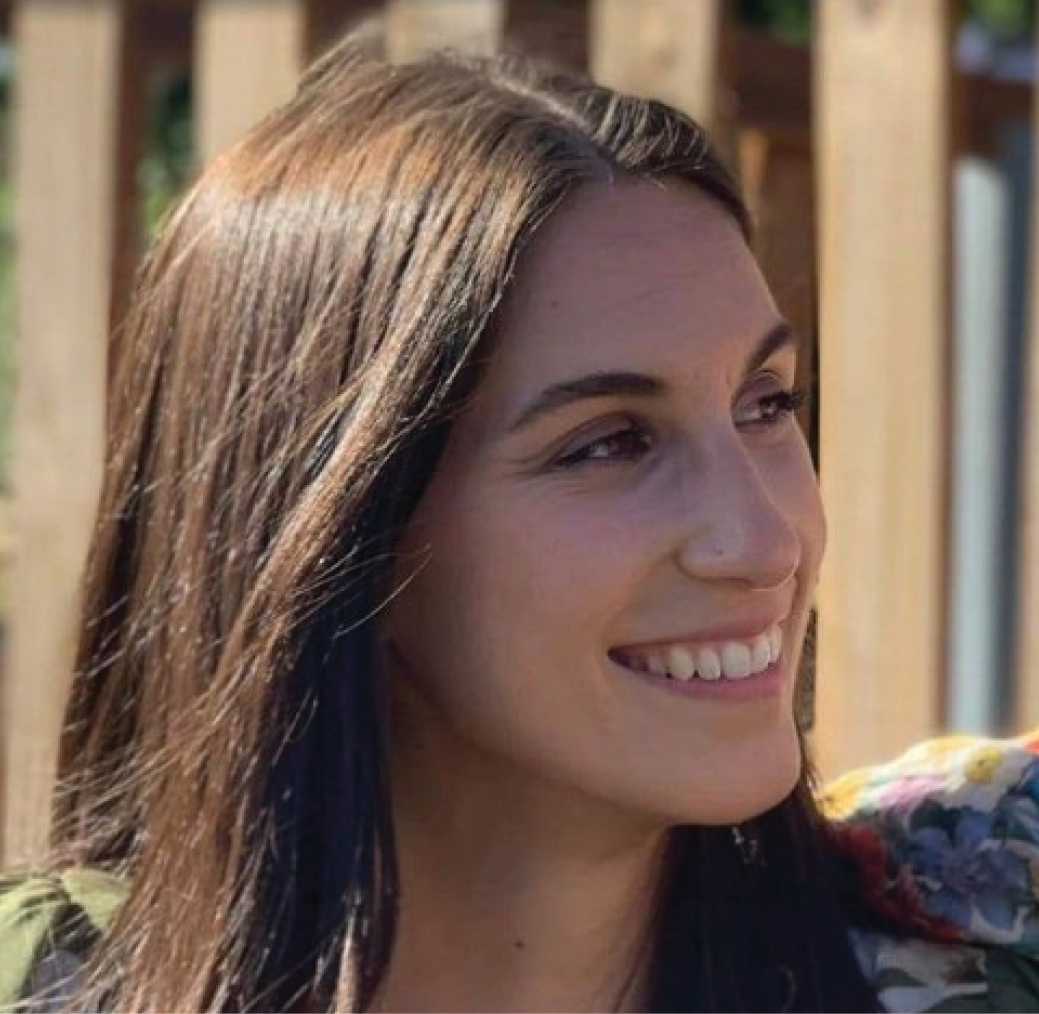 Lauren Matich, BHSc (Nat)
Lauren is an NHAA accredited Clinical Naturopath with a Bachelor of Health Science. She is incredibly passionate about natural health and educating clients on the foundational importance of nutrition, lifestyle and stress management and believes complimenting these building blocks with nutraceutical support and functional testing often holds the key to optimal health and vitality.
Lauren looks forward to supporting practitioners and clients in these key areas. Specialties include supporting thyroid health, digestive disorders and mental health.
Technical Consultant (Brisbane)
Megan Pearce, BHSc (Nat, Nut)
Megan is dedicated to empowering others to achieve wellness to their full potential. Passionate about educating and inspiring those in need of nutrition and lifestyle support. Particular interests in the nervous system, mood, weight release, unique nutrition plans, and overall health.
Technical Consultant (Brisbane)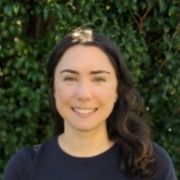 Melinda Muston, BHSc (Nat)
Melinda is a qualified Naturopath with a Bachelor of Health Science in Naturopathy and is also a member of the Australian Natural Therapists Association (ANTA). She is very passionate about individualised and holistic care, particularly focusing on digestive health, nervous system support, skin health and female reproductive health.
Technical Consultant (Brisbane)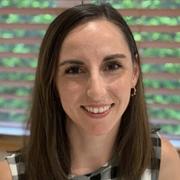 Nicola Dimasi, BHSc (Nat)
Nicola is a qualified Naturopath with a Bachelor of Health Science in Naturopathy and is also a member of the Australian Natural Therapists Association (ANTA). She enjoys educating peers and patients about encouraging how to restore balance and optimal function to improve wellness and overall quality of life. She has a keen interest in gut health, autoimmunity and hormones.
Technical Consultant (Brisbane)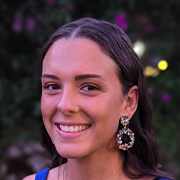 Jadi Nash
Jadi is a qualified Clinical Nutritionist (BHSc Nutritional & Dietetic Medicine) who is passionate about healing the body holistically, using evidence-based scientific research. Jadi's main interests are digestive health, skin health and nervous system support.
Information available through the Thera Health website is presented in summary form and may cover certain body systems and use of products for maintaining health.
Thera Health is not responsible for any results obtained by any persons when choosing to use any of the information on the website or any results of decisions based on the use of this information. All information on researchnutrition.com.au is provided to educate, not to diagnose or treat any medical condition. Anyone accessing information on this website assumes full responsibility for its use.
We encourage persons who wish to embark on any health or treatment program, or those who take any form of medicine, whether it is herbal, nutritional or pharmaceutical, to be under the supervision of a suitably qualified and registered healthcare professional only. Should you have any health care related questions before, during or after viewing this website, please seek advice from your professional health care provider.